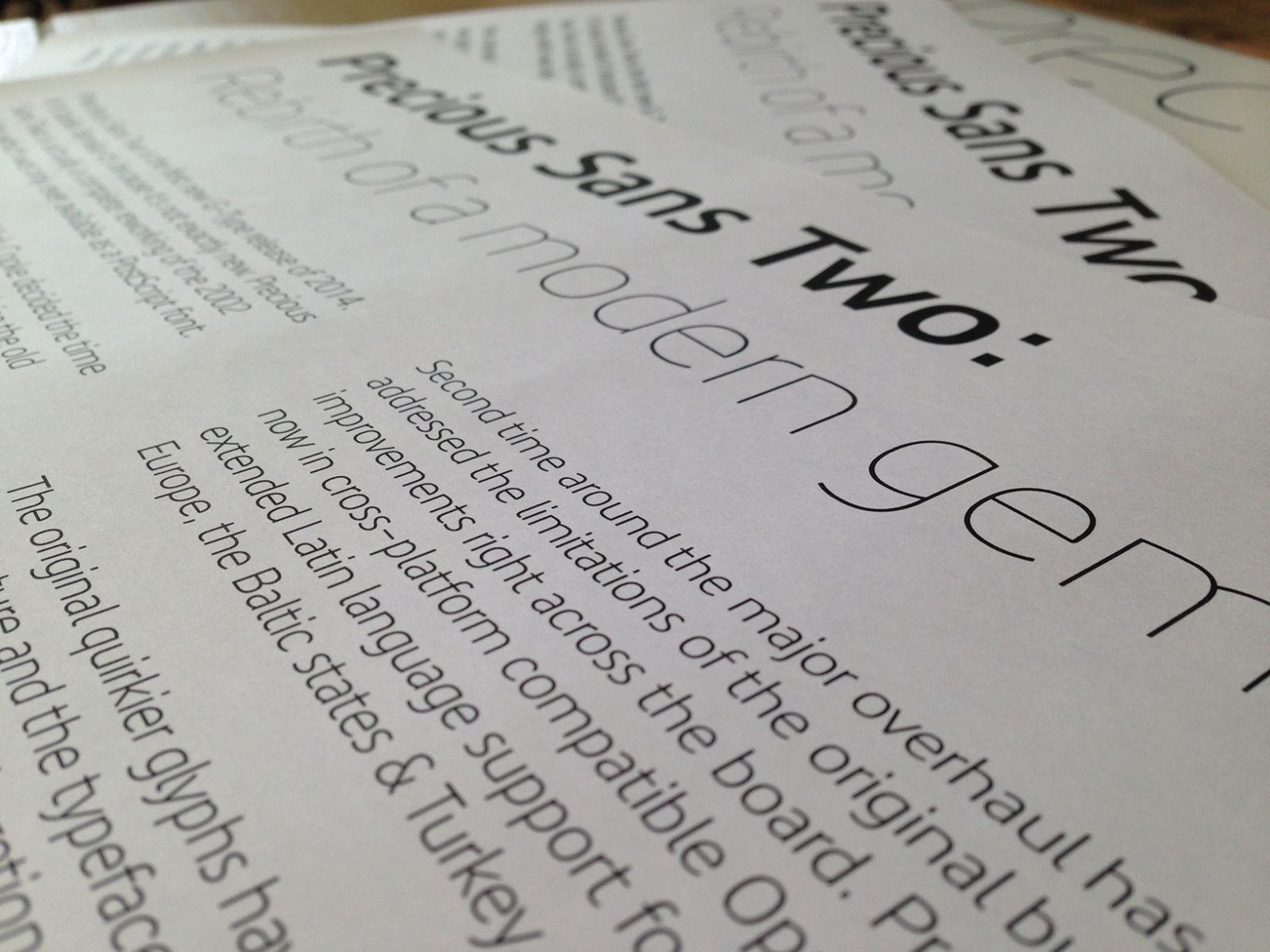 Precious Sans Two
Precious Sans Two is a distinctively modern typeface, well equipped for advanced typographic use in print, web and digital publishing environments.
The typeface is a complete reworking of the original Precious Sans design after G-Type's Nick Cooke decided to re-appraise the characters, scrutinise the earlier letterforms and overhaul the family.
Make no mistake though, this is no rudimentary re-release; nearly every character has been redrawn, re-proportioned, respaced and revamped.

The original quirkier glyphs (f, g, I) have been retained as an OT style set feature and the typeface now contains small caps plus an extensive set of discretionary ligatures as well as both proportional & tabular figures.
The character set is further enhanced with the addition of 20 directional single and double arrows in each of the six weights which range from Thin through to Black, all with accompanying italics.