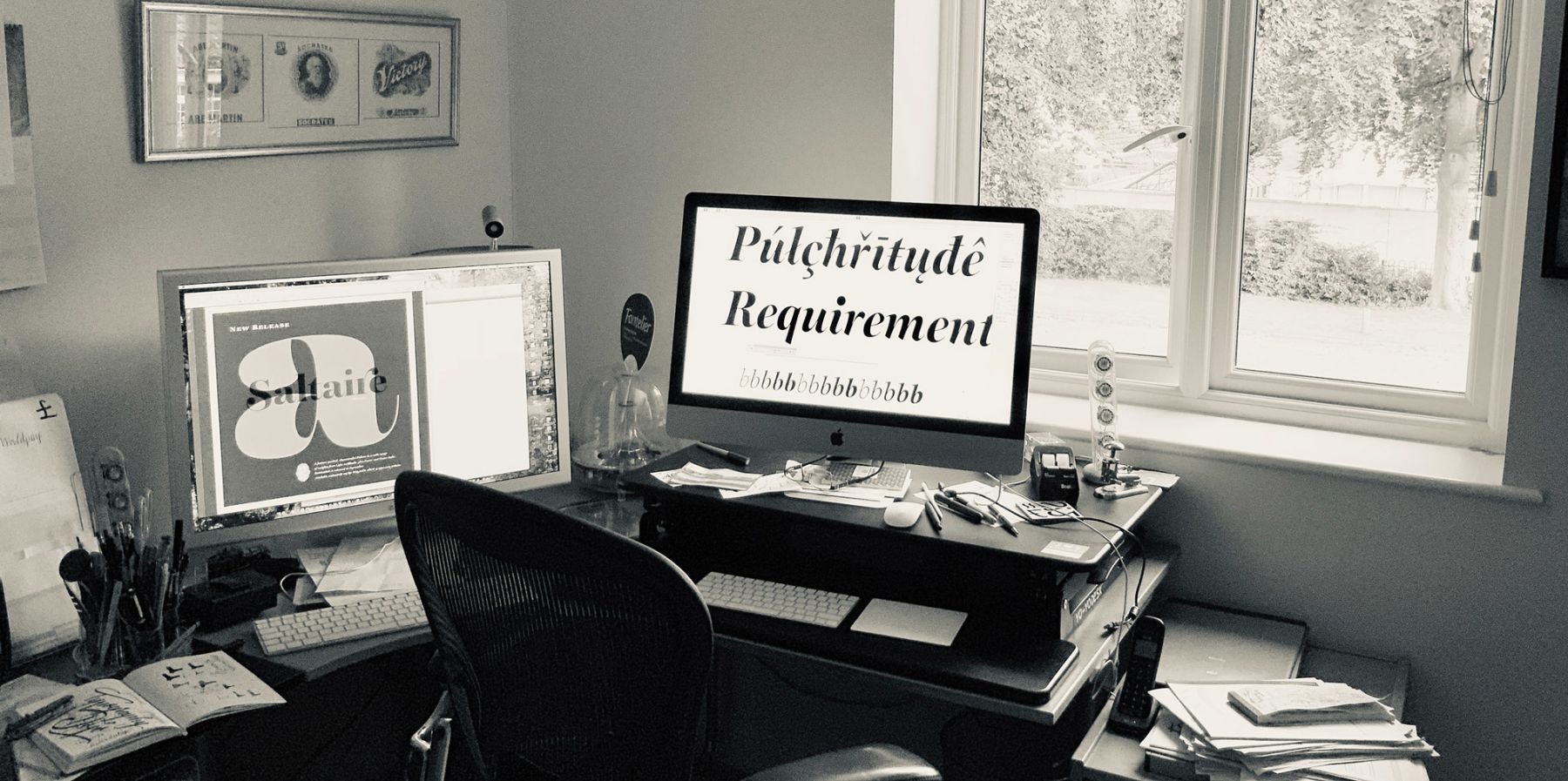 Out Soon: New Type In 2021!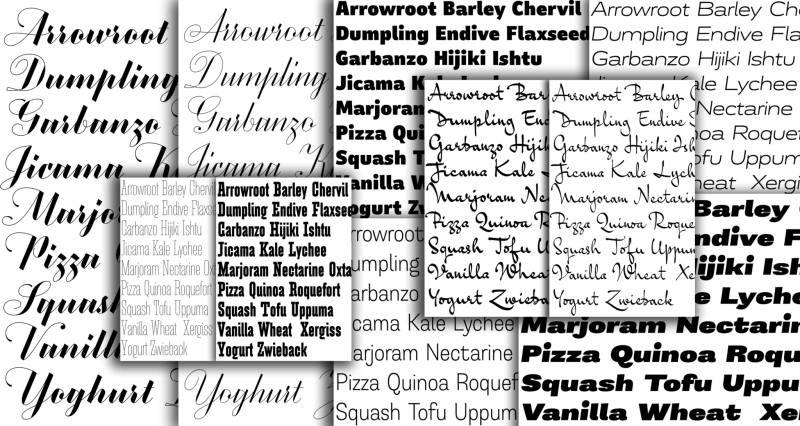 G-Type head honcho Nick Cooke has been beavering away on new type designs during 2020, a year which turned out to be a very productive one despite the general mood of despondency.
We thought you might like a quick preview of what's coming your way (typewise) in 2021. In no particular order, here are some sneak peeks and details about each family.
1. Copperscript
If you follow G-Type on Twitter you'll have seen regular postings of this beauty taking shape and evolving over the last few months. As the name suggests it's a constructed Copperplate Script, an archaic style given a modern twist.
There will be six weights from Light to ExtraBold, each sporting 2 cap styles, and the family will also be available in OpenType Variable (OT VAR) format.
The 2 images below show a quick initial pencil sketch followed by the 2 extreme weights of the final design.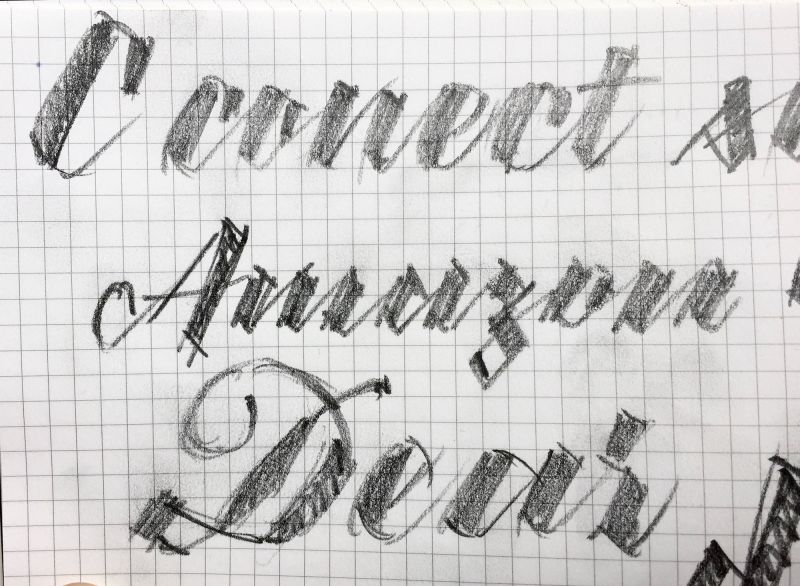 2. Goskar
Another G-Type speciality: an ultra-realistic handwriting font with all the bells and whistles.
"Based upon my handwriting with a broad nib pen held at the 'wrong' angle to give a reversed stress, Goskar is my most ambitious script font yet," says Nick. "It has lots of ligatures and contextual alternates, with a couple of style sets for authentic handwritten flow."
There will be four weights from Light to Bold and a variable font bundled free within the family pack.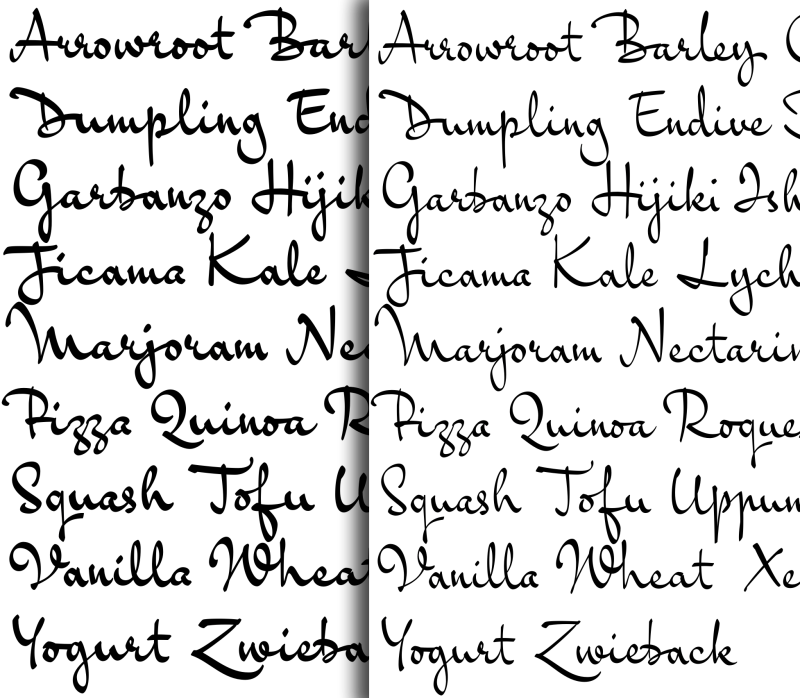 3. Jekyll & Hyde
Brand new sans face given the J&H moniker because it's two typefaces in one; the default (Jekyll) appearance can be altered significantly by swapping to the font's Style Set 1 (Hyde) which is more 'Grotesque' in nature! Nick was also born in Hyde, near Manchester, so the name is quite apt!
Three widths and multiple weights increase the versatility of this typeface which will also come in OpenType Variable with 2 axes.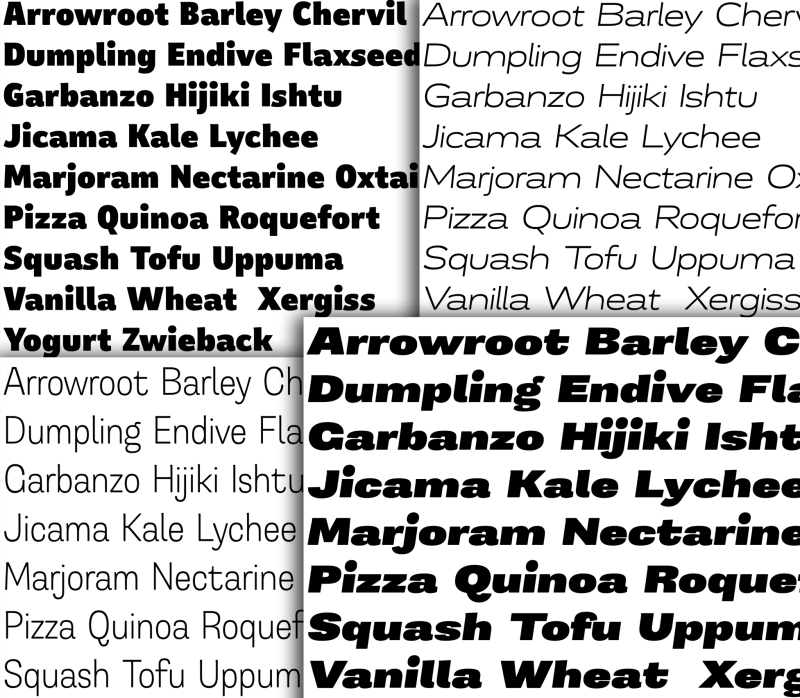 4. Gatterberg
"A new font which is surprisingly modern given that it's based upon lettering on a crypt in a Salzburg cemetery dating from the 1880s. It's very unusual because the caps are Serifs while the lowercase are Sans."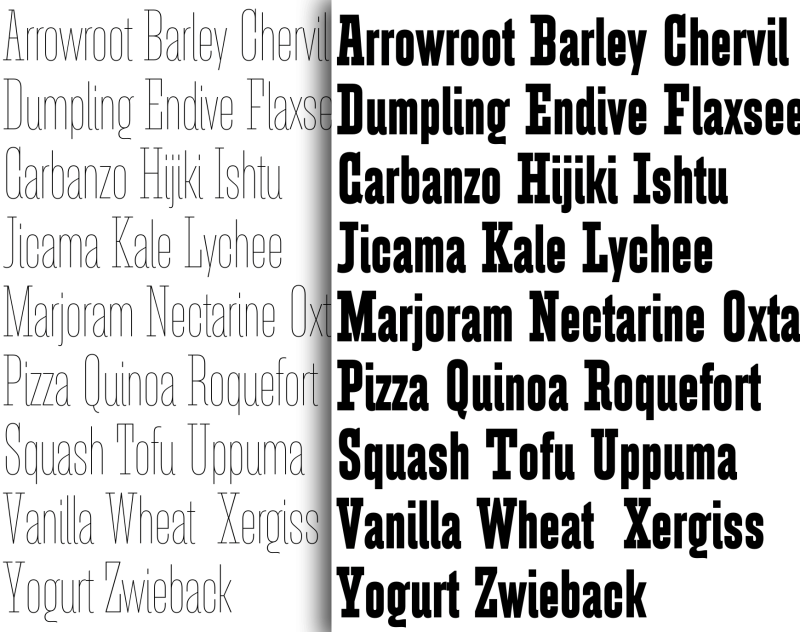 5. Rollerscript
Improvements and extensions to the existing font, including Cyrillic glyphs, plus new weight additions to this omnipresent handwriting gem. Rollerscript Smooth only.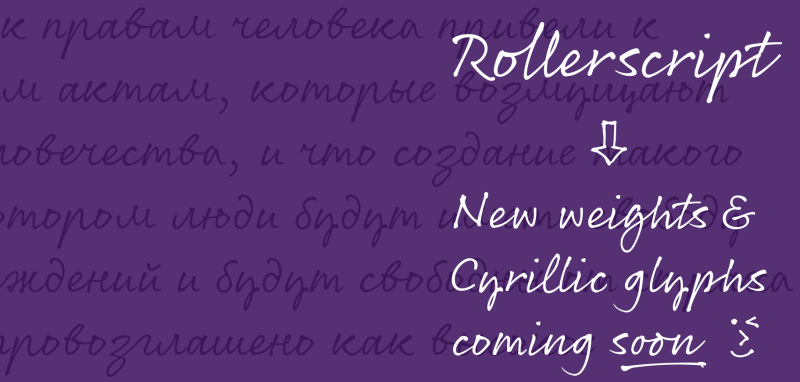 Stay tuned for all the new release info in 2021. Cheerio 2020, and good riddance!